She uses mono printing, screen printing, block printing, relief printing, stencils, typography and ink drawing to produce the papers and textures that are collaged digitally into finished artwork. She is torn between an equal love of monochrome and vibrant colour!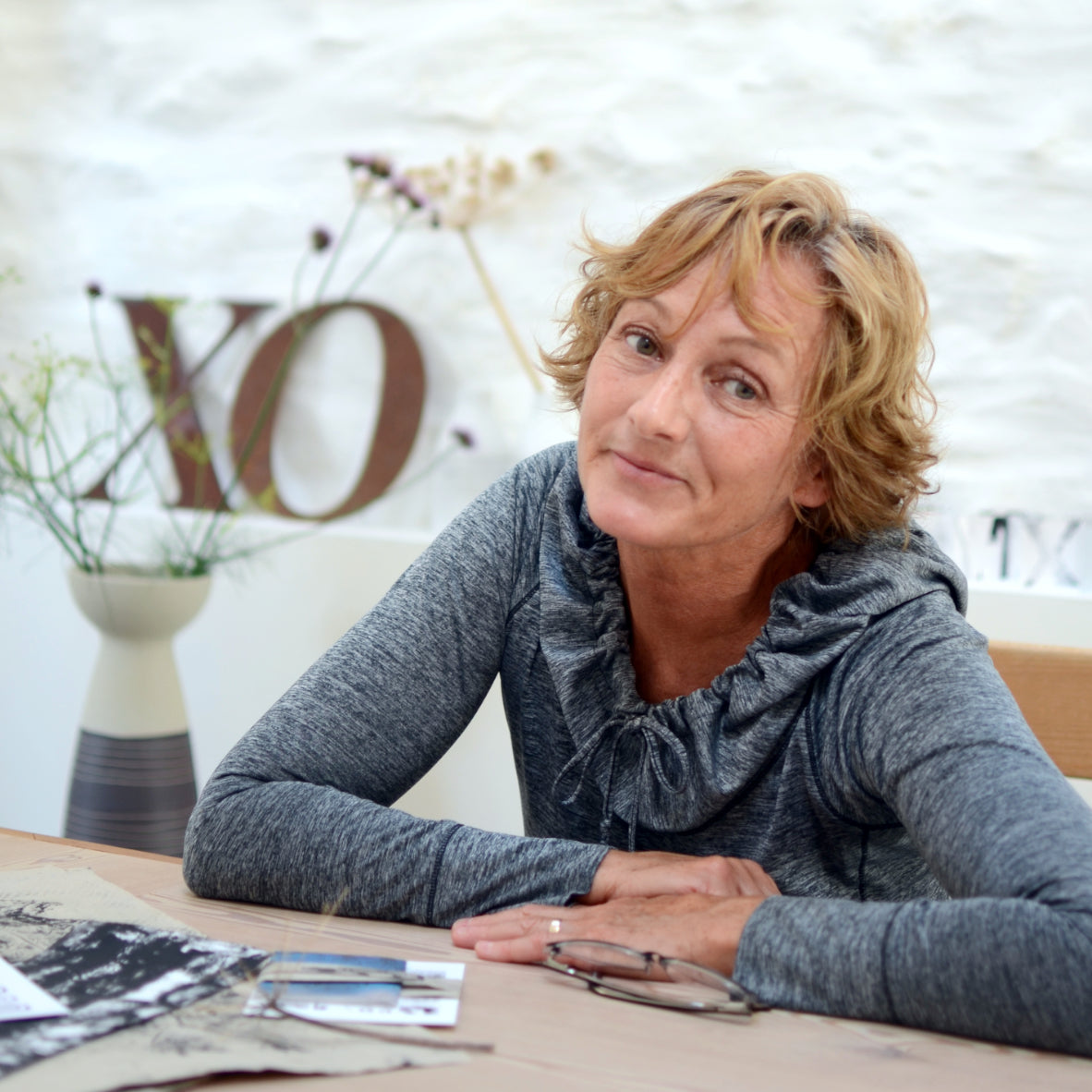 Mary's work includes unique boxes of cards and card collections, prints, postcards, folded zines, artist's books, mini posters and paper graphics. She is known for beautifully presented items made with warmth, soul and humour.
Her handmade work is one half of a small creative family run business and indie publisher called Raw Mixture.

Currently she is exploring new ways of working in mixed media to create one-off, original pieces.

Here you can find Mary's card boxes and the Raw Mixture books we sell and in our bricks and mortar gallery in Hebden Bridge you will also find her prints sitting pretty on our shelves.