Helen graduated from Manchester Metropolitan University in 2001 with a BA (Hons) in Three Dimensional Design. After 10 years of working in business development and arts marketing, and a secondary degree level qualification with the Chartered Institute of Marketing, Helen Russell Creations was launched at the British Craft Trade Fair in April 2011.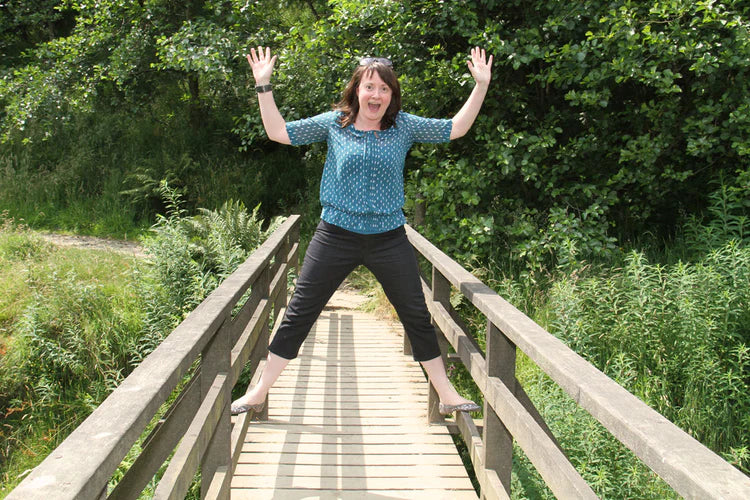 Since then her business has taken many twists and turns as society and the economic climate have changed. Luckily she enjoys the challenge of having to adapt and relishes shaking things up a bit! She feels lucky to wake up in the morning excited about what the day will bring. Having your own creative business is hard work, but very, very rewarding.
These days Helen tends to focus on surface pattern and illustrative pieces using a combination of traditional and digital mediums.
When Helen grabs precious time to herself she heads out in to nature; stomping up hills or wandering through forests feeds her soul and her imagination! These rare trips out often end with her curled up on a sofa, huddled under a cosy blanket, reading a good book.